PUNK
Prompts and Provocations for Authentic Innovations
By Dan Ward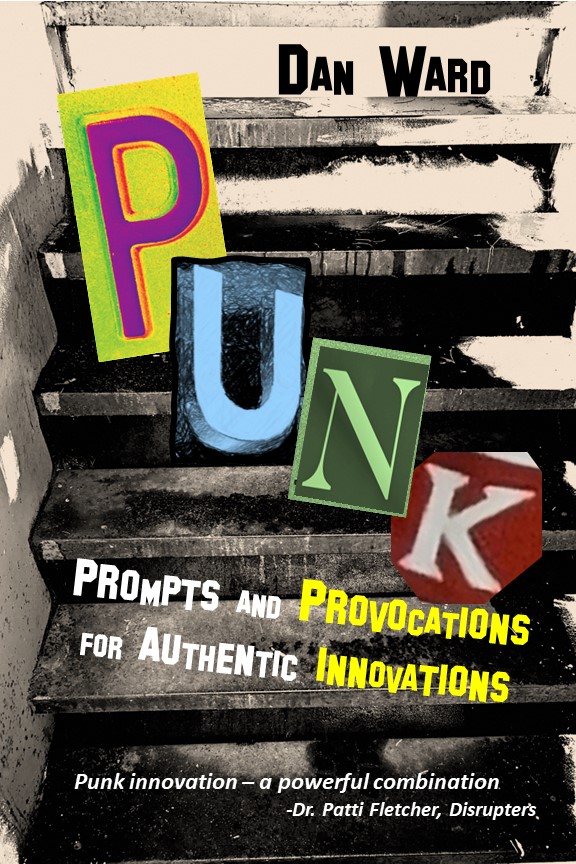 Punk's not dead!
Use your authentic voice. Make some noise that makes a difference. Have a kick-ass time along the way.
This punk rock innovation guide invites you to think for yourself, not by yourself. To explore the intersection of anger, empathy, imagination, and action. To oppose tyranny and systems of oppression. To build welcoming communities. To see the beauty of punk's raw experimentation and creative energy. To also see the ways punk is terrible. And to understand that the best thing you can do with a question has nothing to do with answering it.

BE MORE PUNK
BUY THE PRINT VERSION AT Lulu.com
Audiobook version – COMING SOON
NOTE: PUNK is not available at Amazon or Audible!

My first two books were published by Harper Business, which was an amazing experience. When I decided to publish my third book LIFT independently, without the usual intermediaries, I also decided to not sell it on Amazon (check this post for details on why).

That worked out pretty well, so I'm doing the same thing with PUNK.