Consulting
Would you like to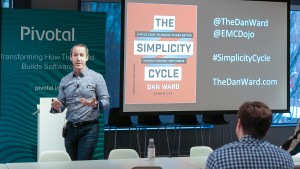 reduce the time, cost, and complexity of innovation? How about finding better ways to manage complexity in your processes, systems, and organizations? That's precisely what I help my clients do.
My approach blends rigorous engineering expertise with pop culture sensibilities, to produce results that are both effective and memorable. I work with you to find ways to apply my field-tested principles and practices in your specific domain. I've also got a small team of un-indicted co-conspirators who can lend a hand if we need specific skills or want to scale things up.
There are a few ways we can proceed, all of which are customized to your needs & interests:
Keynotes & Conference Presentations
Workshops & Seminars
Personal consulting, coaching, research and writing
My clients come from industry, government and academia, including Microsoft, SAP Ariba, L-3 Communications, Carnegie-Mellon, the United States Air Force Academy, the Defense Advanced Research Projects Agency. I'd love to talk about adding your group to the list.
Contact Me for more information.