Articles
Start by downloading my two manifestos, hosted by the wonderful folks at Porchlight Books (formerly ChangeThis.com). These are snack-sized presentations of the ideas in my books and are a great way to get familiar with the concepts without committing to reading an entire book.
Looking for a practical guide on how to apply The Simplicity Cycle? Get the the-simplicity-cycle-workbook!
---
Inspired by Richard Cook's paper How Complex Systems Fail, this short paper presents 12 ideas about failure and simplicity.
---
Janet & Morgan #1: The C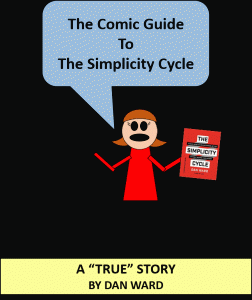 omic Guide To The Simplicity Cycle
Meet Janet. She's a coder, and she's building a new Thing. It seems to be going well at first, but she runs into a little trouble. Fortunately her friend Morgan is there to help.
Janet & Morgan #2: Eat The Menu
Janet and Morgan are back in a new comic inspired by 80's Icelandic alternative rock group The Sugarcubes!
---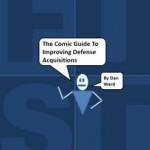 The Comic Guide To Improving Defense Acquisition
Before I wrote books, I made a few comics about technology, innovation, and design. This one looks at how to improve the defense acquisition business. NOTE: It uses the pre-FIRE acronym FIST (Fast, Inexpensive, Simple, Tiny), but it's pretty much the same idea.
---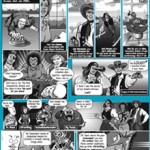 FIST Comic #1
Introducing the team of defense acquisition superheroes in their first big battle against the evil League of Unfortunate Gentlemen.
---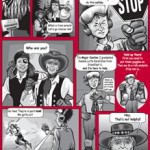 FIST Comic #2
A new adventure, once again saving the day, this time against the dastardly Major Caution.
---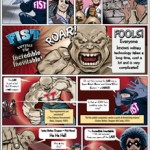 FIST Comic #3
In which our team of heroes meets (and defeats!) their nemesis, The Incredible Inevitable!
---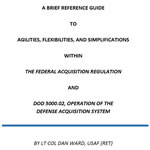 The F.A.R Guide
A Brief Reference Guide to Agilities, Flexibilities, and Simplifications Within the Federal Acquisition Regulation and DOD 5000.02, Operation of the Defense Acquisition System
---
What can Star Wars teach us about technology development and project management? Almost everything, of course. Incidentally, I always find titles the hardest part of any writing project, and I totally biffed it when titling this article. I'm sure you'll agree this should have been titled "Build Droids, Not Death Stars."
---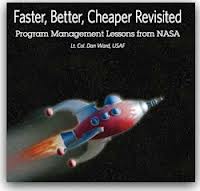 Faster, Better, Cheaper Revisited
NASA's Faster, Better, Cheaper (FBC) initiative got a bad rap, for reasons that had nothing to do with what they attempted or what they accomplished. You can find longer, more detailed recountings of their adventures, but these few pages are a pretty good summary if I do say so myself.
---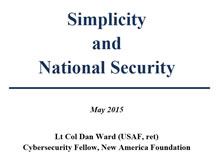 Simplicity and National Security

Excessive complexity in the Pentagon's processes, organizations, and technologies creates a wide range of problems, including cost overruns, schedule delays, and unsolvable technical issues. This paper highlights the impact of complexity in government-led technology development programs and illustrates the benefits of adopting simpler alternatives.
---
A major theme in my writing is the way values affect our decisions. In fact, my master's degree thesis was titled The Effect of Values On Defense Acquisition Program Outcomes. But nobody wants to read a master's degree thesis. Instead, here's a reader-friendly treatment of the topic, which will walk you through a short, easy thought experiment designed to help you identify your design values.
---
This article blends ideas from the first Matrix movie and insights from Lakoff and Johnson's book Metaphors We Live By. Writing it sort of blew my mind. I hope reading it does the same for you.
---